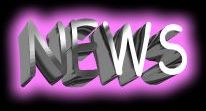 01/25/05
Hello everyone,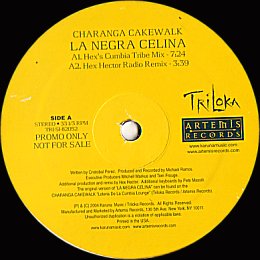 I had to wait until i got my copy of "LA NEGRA CELINA" to have something to update the site with...
Finally it's here so i can now post a little review : these mixes are pretty good, very"housy" with great horns blowing and a strong "Ibiza" feel to it ! The only thing i regret is that Hex did not use the full vocals in his "Cumbia Tribe Mix" which makes it sound pretty much like a dub. Considering he also delivered a dub, these 2 tracks are pretty similar... The radio remix is very close to the original version, very lightly remixed. I would have loved Hex to incorporate the song vocals in his remix, like he did for REIGN's "Tu Pun Pun" for example. Click the pic to reach a sample.
Hex is currently working on a new track called "Deliver" with Miami based singer JENNIFER C.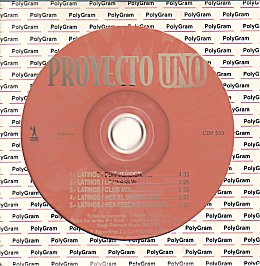 Due to the very few new Hex releases lately, i had time to hunt down some old but rare stuff. Here's what i found :
First, here's a pretty rare promo CD of the Hex Hector remixes of "Latinos" by PROYECTO UNO. Same track listing as the promo 12" but in perfect CD quality !! This one i'm very, very happy to have found !! Click the pic for details.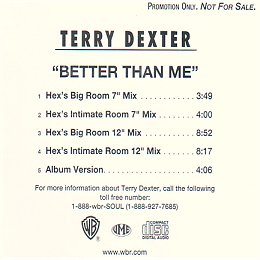 Another great pick is this promo CD of TERRY DEXTER's "Better Than Me" featuring both the "Big Room 7" Mix" and the so far unreleased "Intimate Room 7" Mix". Click the picture for full track details.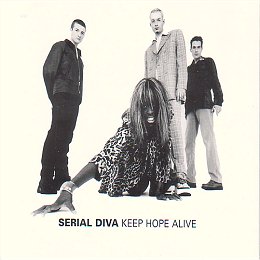 Then i also found a UK promo CD of SERIAL DIVA's "Keep Hope Alive" featuring both the Hex Club and Dub mixes (the dub was only available on 12" so far).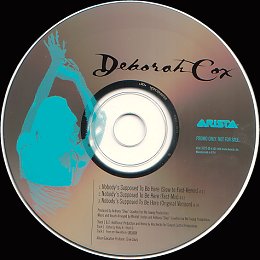 Next is a 3 tracks promo CD of DEBORAH COX's "Nobody Supposed To Be Here" featuring the gorgeous "Slow to Fast Version" (which was only available as a bonus track on the "It's Over Now" maxi CD) along with the full "Hex Radio Mix".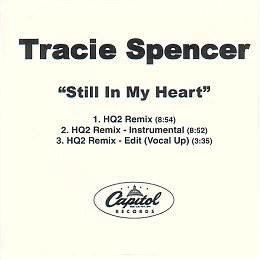 Another one is this promo CD of TRACIE SPENCER's "Still In My Heart" featuring the "HQ² Remix Edit(Vocal Up)". After i compared this one with the regular HQ² radio mix featured on the US CD single, i noticed the vocals and the piano line are louder in this edit making it less "dancy" and maybe more radio friendly....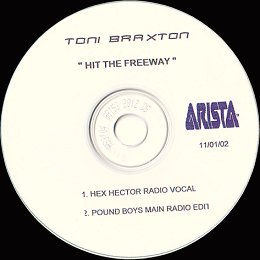 And finally, i bought on Ebay a promo CD of TONI BRAXTON's "Hit The Freeway" featuring the "Hex Hector radio Vocal" which i never saw elsewhere than on P2P networks. I'm not sure though that this one is official since it's a CD-R with no catalogue #... But sometimes promos are released that way and it also features the "Pound Boys Main Radio Edit" which is also very hard to find and seems a logical track listing since the promo 12" featured the Hex and Pound Boys full vocal mixes....