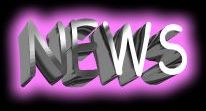 KODA's new single "TRUST YOUR LOVE" got remixed by HEX HECTOR. Remix is available on CD single only.
According to HEXMUSIC, Hector is currently working on 2 projects untitled "HEX HECTOR, FROM NEW YORK WITH LOVE" and "D.A.T" (Dance Against Terrorism). No more details at the moment.
BASS TOY Feat. DANA's single "RUNNIN'" (Groovilicious) got HEX's remix treatment.
The HQ² team remixed the first single of a new girls group called MPRESS. The remixes available on promos are : HQ² club mix (8:58) and HQ² radio mix (3:04).
Apparently HEX did not remixed neither ENRIQUE's HERO (Thunderpuss) nor DESTINY's EMOTION (Calderone). TOO BAD.....
HEX HECTOR ON THE WEB AT LAST !!! HEX is lauching his official web site called HEX MUSIC. The site is still under construction but you can already check the Homepage at: www.Hexmusic.com.
According to U.S club charts, Hex would have remixed the following titles: JANET JACSONS's "SON OF A GUN" and KIM ENGLISH's "EVERYDAY". Info to be confirmed.
TOMMY BOY is releasing a second Vinyl for AMBER's track "YES" featuring the "HQ² Universe Alternate Dub" (9:15). I'll do my best to get it and post it here.