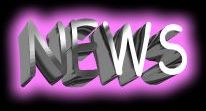 HEX and DEZROK are producing a new artist called AUBREY. The track "STAND STILL" released under Groovilicious Label is a trancy kind of remix (not my favorite). Check the remixography for more details on this track.
CRISTINA MILIAN's new single "AM TO PM" under DEF SOUL Label features a (rather short) HQ² Club Mix (6:19).
HEX is said to have remixed FAITH HILL's "THERE YOU'LL BE" from the "Pearl Harbour" soundtrack but no promo available at the moment.
MANDY MOORE's "IN MY POCKET" got remixed by HEX and DEZROK. No promo at the moment, only an australian CD featuring HEX's 7" mix along with THUNDERPUSS' 12" Mix.