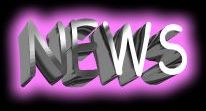 NERVOUS RECORDS released a Vinyl for KIM ENGLISH's EVERYDAY featuring HQ² Club Mix (9:42) and HQ² Dub (6:03).
HEXMUSIC IS GOING LIVE : HEX's official site has launched a discussion forum for all the hex fans !!!
I got a promo CD of LEANN RIMES's SOON remixed by HECTOR. The tracks are as follow: Hex Hector Club Mix (9:37) and Hex Hector Dub (9:30). These mixes are rather medium but full of energy.
I also got a copy of Hex's 12" mix of MANDY's "IN MY POCKET".